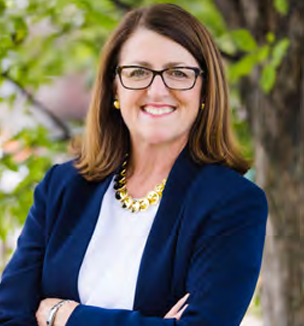 Colleen Stevens
Client Relationship Manager
Colleen Stevens, Client Relationship Manager at Riley Whalen Inc., joined the team in September 2020. She has more than 35 years of customer service experience in various segments of financial services and retail sales. Colleen's keen focus on client satisfaction as a top priority, allowed for many advancements in her career as well as a drive for professional development. She is honored to have been the 2016 recipient of The Dale Carnegie Course Highest Award for Achievement nominated by her class. Experiences she applies to her business and personal life on a daily basis.
As Client Relationship Manager, Colleen works closely with clients and assists the team in managing various concierge services. In addition, she supports the supervision of Branch Administration and Branch Operations. Complete follow through along with dedication to excellence are key drivers to achieve the highest level of satisfaction is her mantra.
Colleen and her husband of over 22 years, Mark, reside in Fairport, NY. She enjoys Zumba class as well as long walks while meeting neighbors along the way. Gardening as well as her koi pond keep her summers busy as well as three growing grandsons' activities all make her life a joy.