Secure LPL Account Access Anytime, Anywhere, on any Device.
GET TO KNOW ACCOUNT VIEW
Introducing Account View 2.0, our online portal that will give you 24/7 access to your accounts and statements.
With the convenience and security of Account View 2.0, you can access your most up-to-date account information from your desktop, mobile phone, or tablet with just the click of a button or tap of a finger.
Understanding your accounts
Easily view total portfolio value for all your accounts from the homepage.
Monitor individual account balances, deposits and withdrawals, and investment returns.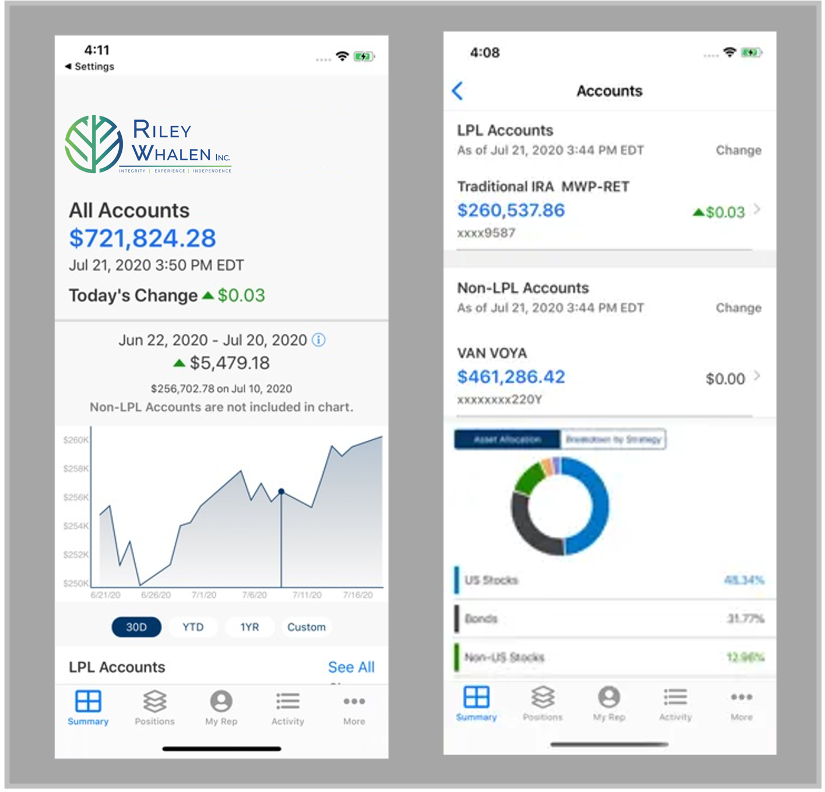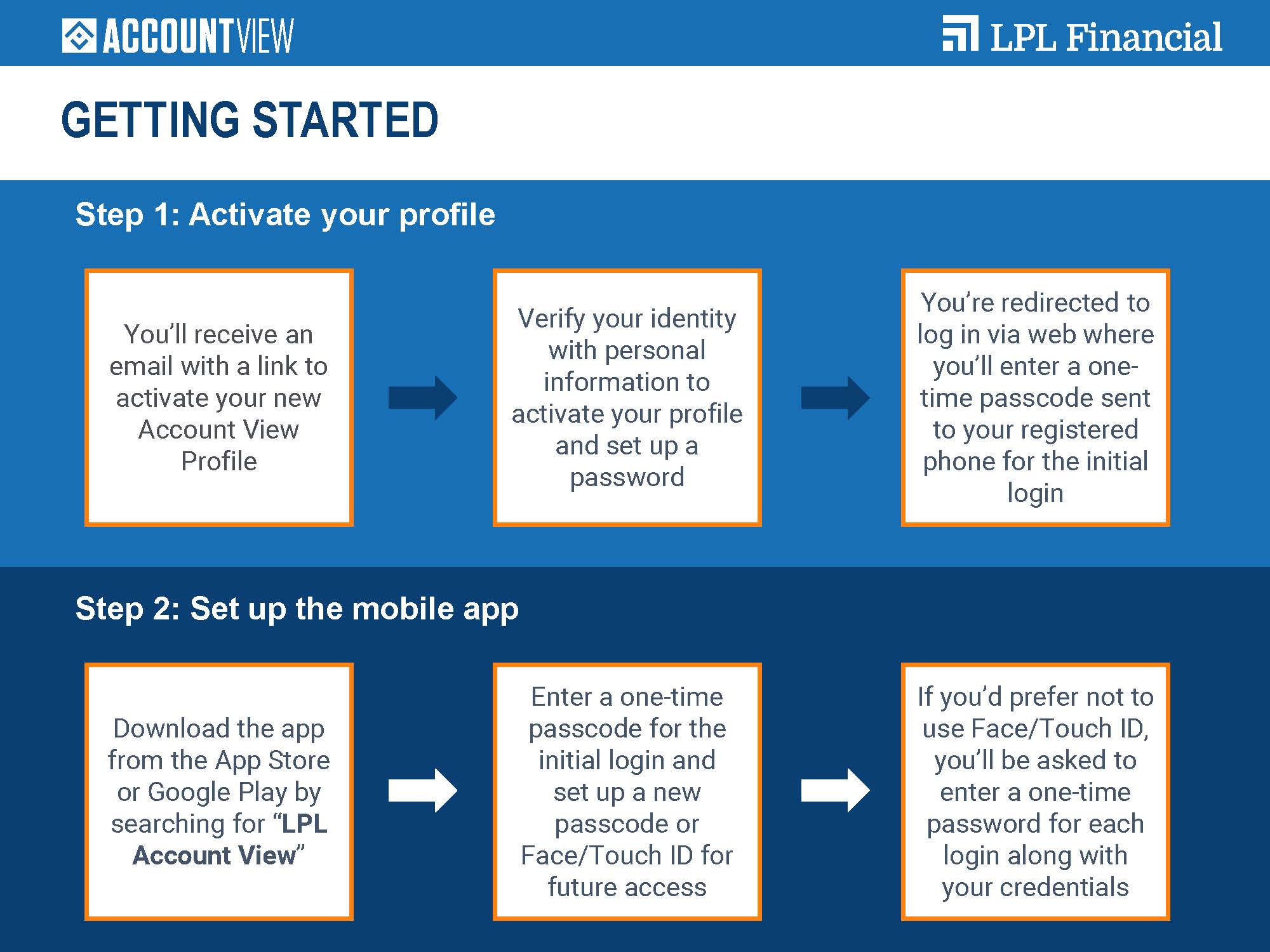 ACCOUNT VIEW ACTIVATION
If you would like to setup Account View, please call our office and we'll send you an activation email. Then simply click the link in the email and follow the instructions to activate your account. The link in the activation email expires after 72 hours (24 hours for Account View 1.0). If this happens, just contact us and we will send another one.
Please note: Your username will always be your email address.
Once your account is active, you will be able to access your LPL account details and performance data (as of previous day close).
Login to Account View via our website's Client Login page, or by visiting www.MyAccountViewOnline.com directly. Account View *2.0 users may also sign in using the Account View Mobile App.
ACCOUNT VIEW TIPS
Account View Mobile App will only work for *2.0 users. Please call our office if you would like to migrate from 1.0 2.0.
All Account View 2.0 users must:
• Have a mobile phone number on file for two-factor authentication.
• Remember that your username = your full email address.
Account View works best when opened with Google Chrome browser.
Track your investments – View account performance by time period using the Time Selector Tool.