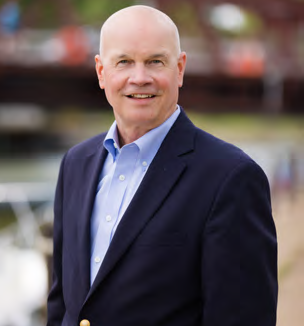 Stephen Riley
Founding Partner
Steve's focus has always been his client's success and outstanding service. Steve started as a Financial Advisor over 44 years ago at Merrill Lynch in Rochester, NY. From there he moved his business to a new Paine Webber Office as a Financial Advisor. He continued as a Financial Advisor and became Branch Manager for 13 years at the Rochester, NY location.
He retired as branch manager in 1996 to focus 100% of his time on his clients. In 2000 Paine Webber merged with UBS Financial Services. In the next 4 years Steve, Don Nichols, and David Munn started a partnership at UBS Financial. In 2004 they decided to form Riley Nichols & Munn, a financial advisory firm located at 100 Linden Oaks.
In October 2022, Steve and his business partner, Kelly Whalen, formed Riley Whalen Inc. Together, they manage local business operations at their new location, 390 Packetts Landing, in the Village of Fairport, NY.
Steve resides in Fairport, NY with his wife of over 49 years. He enjoys spending time at his camp in the Adirondack Mountains, their townhouse in Tucson Arizona, reading history, and spending time with his children and grandchildren.